5 Reasons to Work with A Public Adjuster on Your Roof Damage Claim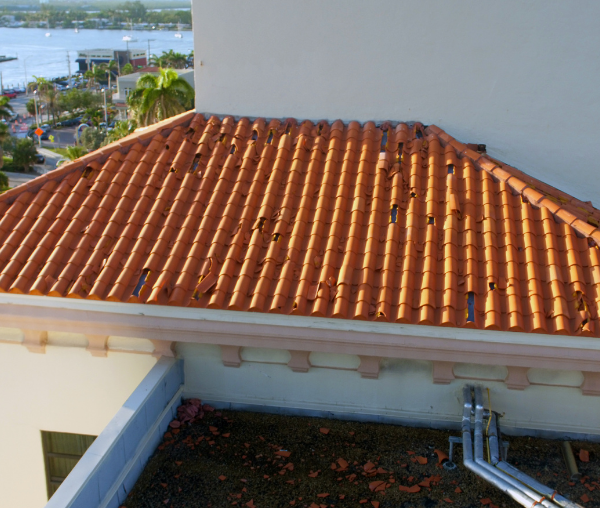 If your property has sustained roof damage, you may be wondering if it's covered by your insurance policy. You're not alone. Many homeowners don't fully understand what their policy covers and what it doesn't. Many policies are written in confusing jargon that is hard to comprehend unless you're an insurance expert. In other cases, the language can be too vague to know for certain if your particular roof damage is covered. 
The fact is, there are so many disparities among roof styles, roofing materials, roof add-ons, chimneys, skylights, and roof damage causes that every single case of roof damage is unique. It feels impossible to know for sure whether the damage to your roof is covered by an insurance policy because it is impossible for you to know.
The insurance company will send out a person who will make the determination. The problem with that is; the insurance company representative is a) not working for your interests, and b) not a roofing expert. Ultimately, you could end up being unjustifiably denied for your roof damage claim or getting only a fraction of what you should be getting. What you need is a reputable insurance adjuster to help you get what you deserve from your insurance company. Here are five good reasons to work with a public adjuster on your roof damage claim:
1. Your claim can be overturned with the help of a public adjuster. Roof claim denials are common when the damage isn't readily visible from the ground. If your roof wasn't thoroughly examined by a roofing expert, your denied claim could be paid in full.
2. Your roof was subjected to a hailstorm. Hailstorms can cause damage that isn't always instantly apparent. You could develop a roof leak weeks after the storm. If a hailstorm happens in your area, contact a public adjuster for help.
3. Your roof was already in a state of disrepair. You might not be able to get a settlement for a new roof, but you could be eligible for a water damage claim. Talk to a public adjuster about your situation.
4. You aren't sure what action to take on your damaged roof. Sometimes roof damage can lead to secondary interior damage to your property. In these cases, it's usually the responsibility of the homeowner to take steps such as placing a tarp over the roof to prevent water damage. Your public adjuster can help you determine what steps you need to do to protect your claim.
5. You suspect but aren't sure if you have a viable roof claim. Roofs are notoriously hard to make a determination if there's an insurance claim or not. If in doubt, contact your trusted public adjuster, who can advise you on what you should do if you think you have a roof damage claim.
The thing to remember is that your roof is part of your property and you have paid insurance premiums to protect your property. Don't let an insurance representative cause you to lose out on a viable roof damage claim. Instead, rely on the services of your public adjuster.
Important Steps of The
Claims Process!
Help Ensure Coverage From Your Insurance Company
Review your insurance policy and determine all available coverages and limitations.
Accurately measure and create an itemized estimate of all repair costs associated with your loss.
Present your claim to your insurance company and work collaboratively towards a prompt resolution.
Once the settlement is received, we will assist you in working with your mortgage company to make sure you have the funds needed to begin restoring your property.
Once the settlement is received, we will assist you in working with your mortgage company to make sure you have the funds needed to begin restoring your property.
SUFFERED A WATER DAMAGE LOSS?
We are Ready to Help File and Settle Your Claim
A public adjuster represents the policyholder during the claims process. Unlike insurance adjusters that work for insurance companies, a public adjuster works to help you get the maximum benefits from your policy. Once you hire a public adjuster, you no longer have the stress of battling with your insurance company. Public adjusters will be the ones communicating with the insurance company throughout the entire claim, allowing you to focus on getting your life back to normal as quickly as possible.
Lets us ensure your claim is handled properly, timely, and that you receive the full settlement you deserve so you can repair your property, and live your life.